The newest part of Tucson and the fastest growing area, Northwest Tucson has so much to offer. You'll find more newer homes/subdivisions, many of Tucson's largest employers, newer medical facilities and many of Tucson's largest active adult communities here. Many of Tucson's 10 largest businesses are located in this Northwest part of Tucson as well. And there's no shortage of good schools, shopping areas, parks, restaurants, hiking/biking trails, golf and easy access to I-10 and downtown Tucson.
And don't forget the gorgeous Pusch Ridge and Catalina Mountain Views. Plus many of Tucson's unique luxury homes are located in this part of Tucson making it an area that will continue to grow and become even more popular with time. When you are ready to purchase a home, I'm just a phone call away. And I can help you find your dream home.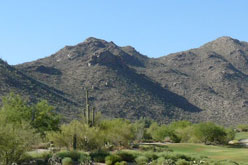 Featured Northwest Tucson Homes
My "In Touch with Real Estate"
e-newsletter
Get monthly email updates on themarket plus buying, selling and living in Arizona.